sape mamat nie .. die lah team mate aku dan hingga sekarang masih lagi aku punya best friend.
We was in the same team year 2002-2004 ..
Team CALVIN- ( the naughty and problematic team)
team mates: aku , zal, yunus,arfa,kmar, vanita, calvin, rosita
team kami selalu lepak ngan team and also wil compete with team wei may
Yunus and Vanita - mmg masa masuk team calvin dah kahwin
so kami nie aje yang masih bujang
rosita kahwin dulu ngan cousin amin( one of our buddy). lepas kahwin and deliver baby boy terus resign.. die jadi full time house wife.
then our team kena reshuffle and kami berpecah..
ME (ENAL) kahwin year 2004.. ARFA kahwin 2005 KMAR 2006
bagai di rancang sekarang ZAL akan kahwin 2007 tarikh: 9/12/07
Aku hope semuanya b;jalan ngan lancar.. so aku akan turun ke s'ban this week and nak tgk closely wife die..
This is the invitation card yang die hantar kat aku .... tapi guna email ... x puas hati tau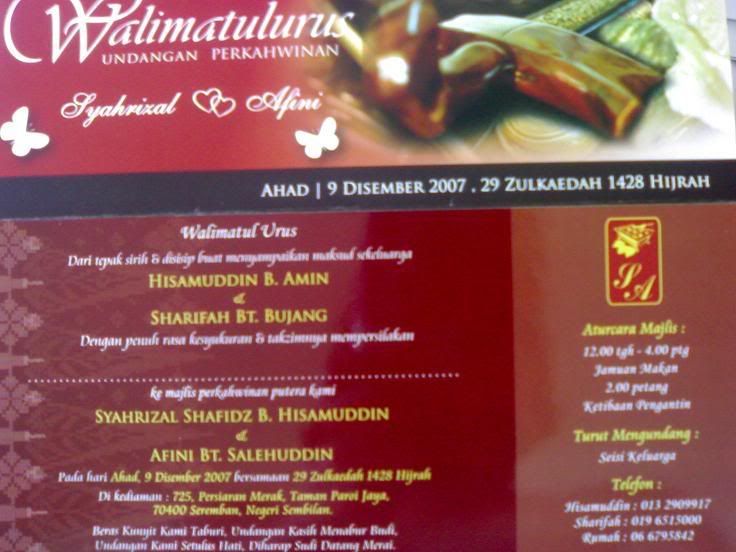 Kmar n Husband
Gambar Calvin, Yunus and Vanita nanti aku cuba cari tgk ada tak .. kalau ada aku update nanti ...